Dental Implants
Whether it's a single missing tooth or a denture that won't stay in place, dental implants may be the solution. Implants offer a predictable long-term replacement alternative to bridges & dentures.
Teeth Whitening
Whitening your teeth is a quick and easy way to get your pearly white smile back. We start by taking impressions to create whitening trays that custom fit your teeth.
Digital X-Rays
With the latest digital technology, we can ensure that you are getting the maximum benefits of your dental x-rays with the minimum amount of radiation.
Full Mouth Reconstruction
A combination of dental services is usually needed to restore your mouth back to full, cohesive function. Don't let a big treatment plan scare you.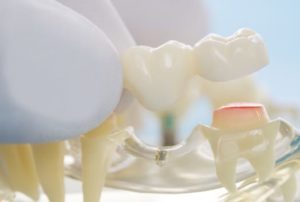 Crowns & Bridges
A crown is a protective cap that encases your tooth and is cemented in place. Crowns are made to fit individual teeth, while bridges are made to fit multiple teeth and replace one or more missing teeth.
Root Canal Treatment
If the nerve of a tooth becomes infected or badly inflamed, root canal treatment is necessary to save the tooth. If left untreated, infected roots will cause a dental abscess and severe pain.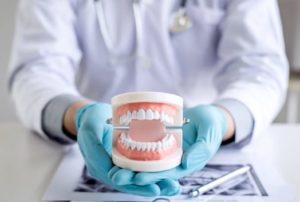 Dentures & Partials
The loss of teeth also makes eating and speaking, more difficult. Dentures and partial dentures are an economical removable tooth replacement option to restore multiple missing teeth.
Dental Cleanings & Exams
Routine dental cleanings and exams are important to maintaining your oral health. Six month exams are very important because there are often problems present that you don't see or feel.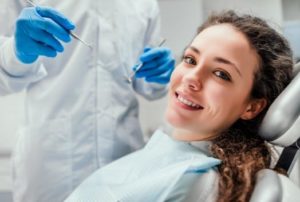 Periodontal Therapy
Gum disease, also known as periodontal disease, is an infection in the gum tissue around your teeth. It is caused by a build-up of plaque, tartar, and bacteria that creeps below the gum line.